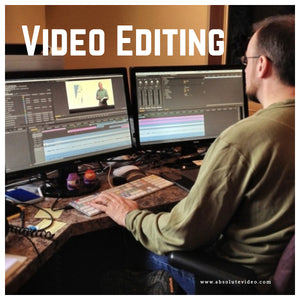 You can hire us by the hour for any corporate video editing, post production, graphics, titles, music updates, or general multimedia design. Get started on your corporate video project by purchasing the anticipated hours you may need. Hours purchased do NOT expire and may be used for any of our labor services.
Rate Card Billing = 1-9 hrs ($150)
Small Projects = 10-25 hrs ($135)
Medium Projects = 26-49 hrs ($120)
Large Projects = 50+ hrs ($95)
We also offer "straight cuts" simple editing for only $80/hr.